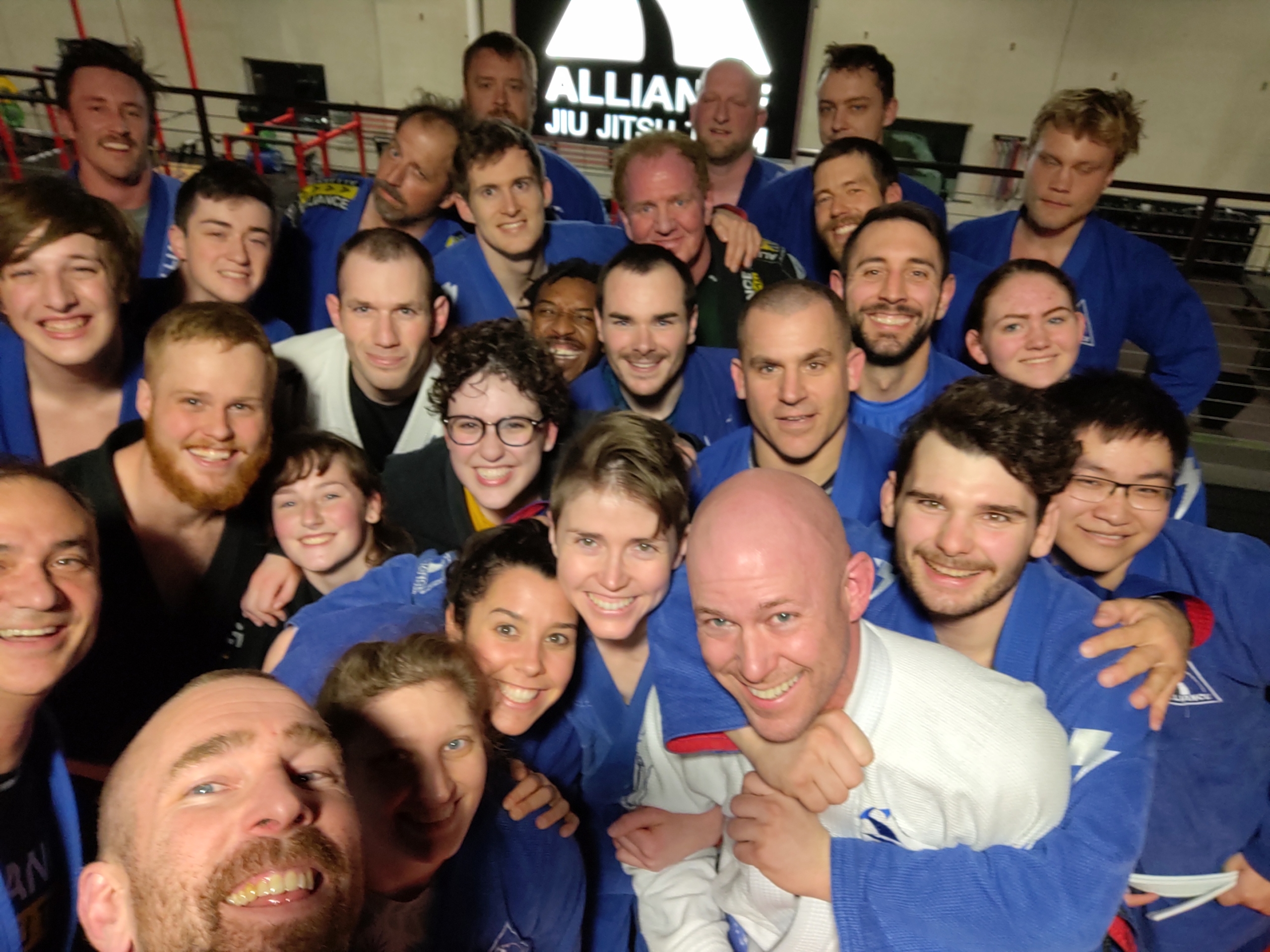 5 Things to look for when choosing a BJJ Academy!  Anyone should be able to train in "The Gentle Art".  Unfortunately, the way many BJJ academies and programs run these days, they cater only to those who can "survive" the training.  Finding the right training environment is the only way to ensure you get the chance to figure out if you even like BJJ, much less make it a part of your every day life.  We all know that starting something new can be a little intimidating.  We hope this list can help you choose the right academy.
1.) How were you greeted at the front door?  What was your initial impression of the facility and people?  
This is VERY important.  You should listen to your instincts when it comes to how people act and treat you.  After all, you are going to train Martial Arts in this environment.  When you walked through the door were you greeted with a smile?  Or did everyone turn to look at you like you were their next victim?  While I joke, it definitely isn't funny, this should be a safe environment.  Instructors and students should smile because they enjoy what they do.  Nobody should "Mean Mug" you or make you feel unwanted.  You are there to be a student, not someone's practice dummy.  If that isn't the feeling you get, listen to your gut and leave.
2.) Is it a CLEAN training environment?  
Another important thing to look for in the academy is cleanliness.  BJJ academies should be clean and professional looking.  The days of dirty basement or garage academies are long gone.  Today's practitioners, including high level World Champions, train in clean professional academies.  They should have Locker Rooms and Showers, many will even provide Laundry and/or Towel service.   You're going to work hard, share mat space, and definitely get sweaty.   A good academy will enforce cleanliness as to avoid unwanted issues with bacterial or fungal contamination.  While this used to be something rather common, again it should not exist in Academies today!
3.) Is there a "Fundamentals" program?  
This might be the most important aspect of choosing an academy.  When starting BJJ, it is important that you are able to learn the fundamentals.  A great fundamentals program should be an actual curriculum.  It should allow you to track your progress and help you build a foundation for how you will train BJJ in the future.  More importantly, it SHOULD NOT include live training or "Rolling".  The highest level BJJ Academies in the world today, do not let their students live train as beginners.  Sometimes, people argue that this shouldn't be the way.  But, I cannot imagine taking a person learning to box and asking them to spar someone on the first day.  They have barely learned to lace the gloves properly and now they have to block punches at a full speed?  That does not make sense.
4.)  Are the instructors of an adequate level?   What is their lineage?   
BJJ has grown quite a bit in recent years.  Teaching as a Purple or Blue belt used to be common.  This should no longer be the case.  Today there are many reputable academies in the Madison area with qualified Black Belts instructing.  The word qualified comes with a disclaimer, are they certified and can you track their lineage?  False Black Belts are few and far between, but it is worth looking in to.  That said, not all black belts are created equal.  If you can track their lineage and they are certified under the International Brazilian Jiu Jitsu Federation, that will be your best bet for finding quality instruction.  While their services may cost you slightly more, you do get what you pay for.  Your best reference for finding an instructor in your area is  Here.
5.)  Are there any other benefits to joining?  Many times there are Conditioning classes, CrossFit, Kickboxing or other martial arts, etc.  The Academy may even have a gym or workout equipment.   If you stick with it, the BJJ Academy will become like a second home and your team a second family.  You will spend lots of time there.  Having other activities available to you might keep you from having to run-run-run all day, as many of your interests will lie under the same roof.
Hopefully this little bit of insight and information will help you formulate the proper decision when picking a place to train.  If you are interested in learning more about our programs, please click Here