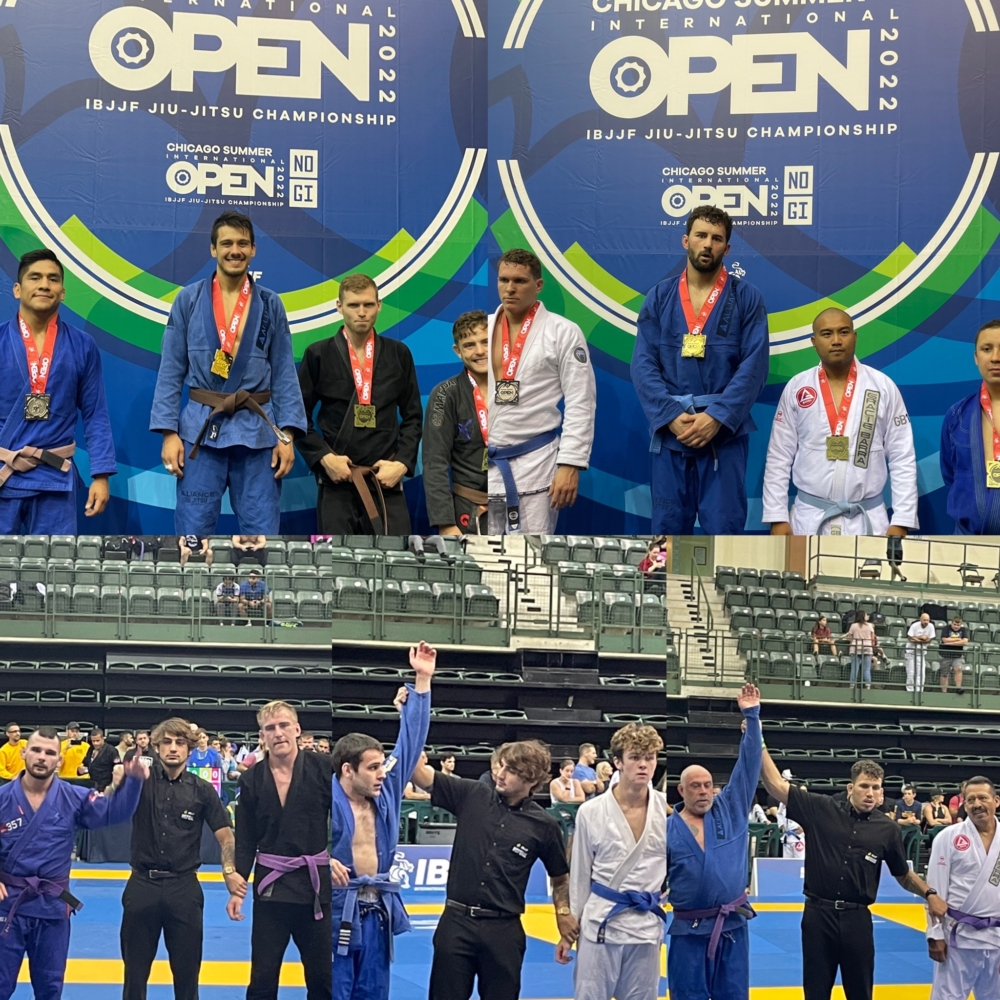 Alliance BJJ Madison strikes gold in Chicago
Alliance BJJ Madison sent a small but talented group to test their skills at the IBJJF Chicago Open this past weekend!  The outcome was phenomenal.  August 14th and 15th brought the IBJJF (International Brazilian Jiu Jitsu Federation) Chicago Open back to the Midwest.  For the serious competitors, this is the top competition to fight at in the Midwest area.  It always attracts the highest level of competition, no matter the belt color.
This Edition of the Chicago Open saw many of Alliance BJJ Madison competitors on the top of the podium.  For some, this was a new test at a new belt level and their performances showed that the promotions were well deserved!  This was an important tournament for many of our competitors, as it was their last chance to score ranking points before the Master World Championships.
For others this was a totally new experience, their first IBJJF tournament.  Nerves and Anxiety pushed aside, the newer competitors showed up in force.  They showed why our system provides every beginner with great Jiu Jitsu.  With a large number of competitors on both Saturday and Sunday, the coaches stayed busy, helping their students from the sidelines.
After the dust settled, we brought home a lot of medals and even more experiences!  With one more tournament in the books, we shift our focus to Master World Championships.  Many goals have been reached this year, but we still have a few more to go.  All our focus shifts to our future world champions now!
As always we want to thank everyone at our Alliance BJJ Madison Academy.  You all play a very important role on our successes as a team.  And while winning Medals is just one way to show we have the best Jiu Jitsu, it is a team effort every time!  Thanks to everyone who competed, came down to cheer us on, helped us train, and welcomed home the champs after!  You are all THE reason we have the best BJJ Academy in the Madison area!
For more information on how to get started with us, click here!